L&B Italian Tours - Search results for: Chianti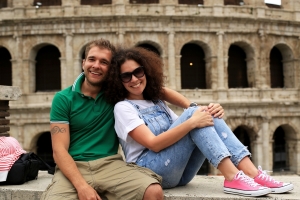 In May of 2014, my husband and I experienced the trip of a lifetime to Italy. L&B Italian Tours arranged the entire trip and we just showed up.
It was fantastic! We experienced fabulous food, scenery straight out of a storybook, and wine. Oh, the wine!
One of the best parts of the trip was our tour guide – Silvia. She showed us Florence, Greve, the beaches at Viareggio and various vineyards in the Tuscan and Chianti regions that we would never have found on our own.
The trip was first-class in every way and we can't wait to return!